a. Click [Relocate] on the sub-account asset details page to enter the relocation page.
Note: Only admin and manager roles are allowed to relocate assets.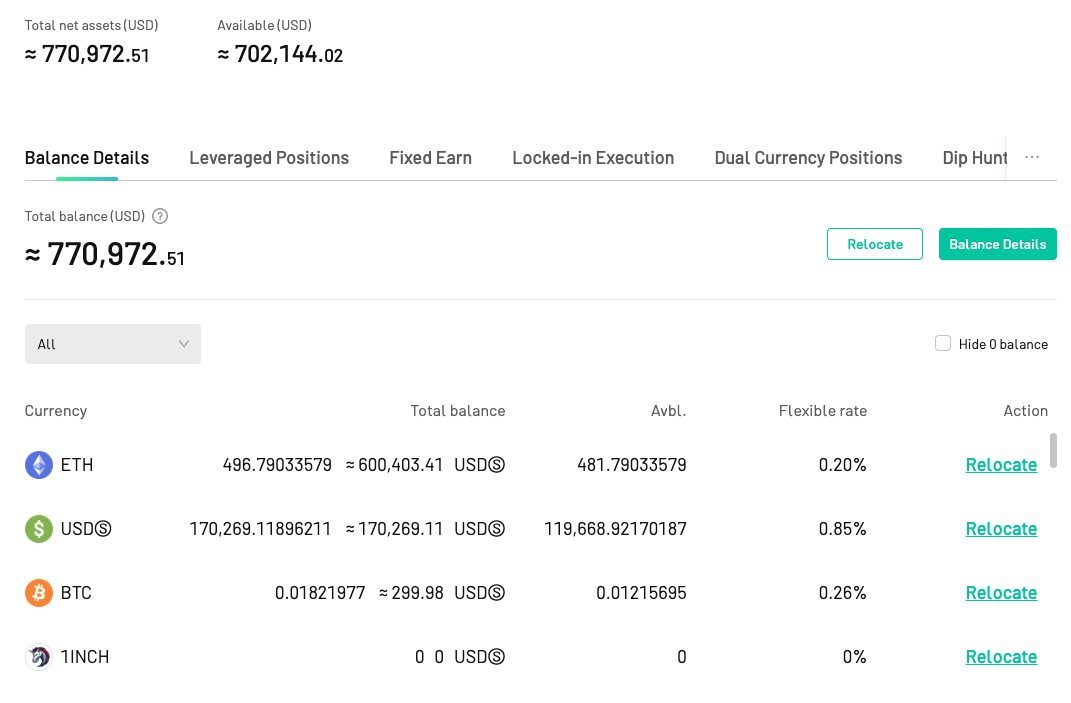 b. On the relocation page, you may relocate funds between primary accounts and sub-accounts, or make relocations between different sub-accounts.
Note: Admin and manager roles under sub-accounts can only relocate assets from their accounts to the primary account, and cannot relocate assets from other accounts (including the primary account) to their own accounts.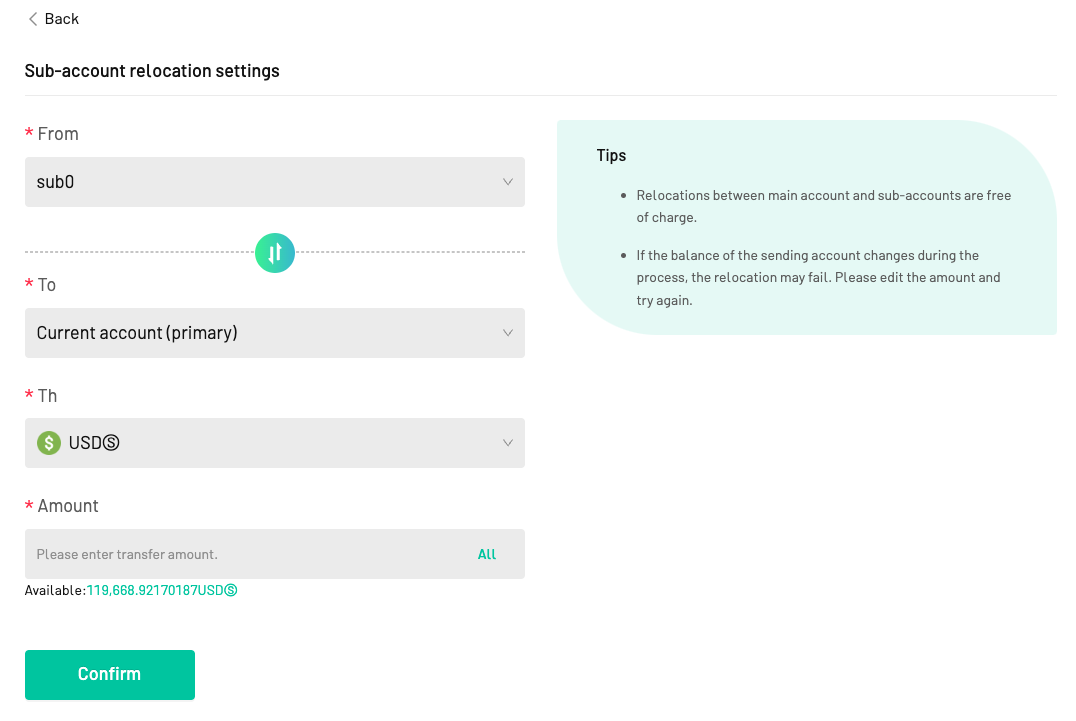 c. Due to security concerns, deposit & withdrawal are not available for sub-accounts at the moment.
Note: It is temporarily unavailable for the manager role of the primary account to deposit, withdraw, or add withdrawal address & account,etc.