1. Introduction
WhaleFin App V2.1.5 now supports automatic investment plan (AIP), which allows you to flexibly allocate your assets with multiple recurring options like daily, weekly, biweekly, and monthly, and set your preferred execution time from 00:00 to 23:00 with ease.
Once activated, we will automatically invest the designated digital asset for you at real-time market prices according to the automatic investment plan you have set.
2. Where is AIP?
The AIP function is only available on WhaleFin App.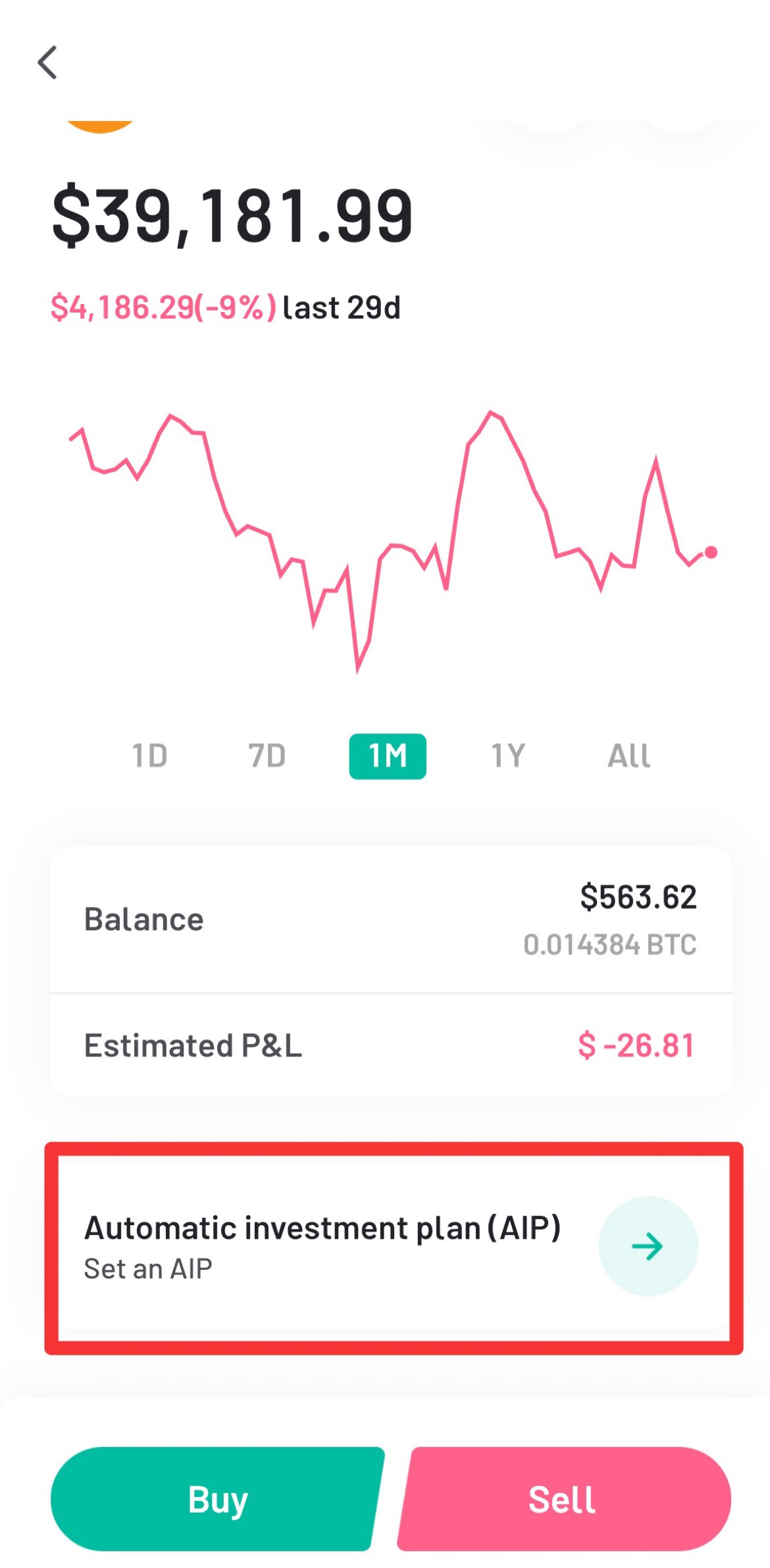 3. What cryptocurrencies are supported for AIP?
We now support BTC, ETH, USDT, DOT, ADA, BNB, AVAX, AXS, SOL, UNI, SHIB, DOGE, and SLP.
4. What currency do I need to pay for AIP?
We now only support USDⓢ payments.
5. Do you charge service fees for investments with AIP?
No.
6. What if I have insufficient funds when my order is executing?
If there are insufficient funds in the user's balance when the order is executing, the execution will stop and a notification will be sent to the user's inbox so that the next execution will not be affected.
7. How to stop the AIP?
Click on the "X" button in your previously created plan to stop the AIP.