Top-up options
Steps
Transfer time
Transaction fee

Other

Bank wire transfer

(USD only)

1. Fill in the 8-digit identification code in the "Remark" section of your remittance, and remit funds to WhaleFin's bank account

2. Submit remittance notice

3. Receive deposit

1-5 business days

WhaleFin does not charge any deposit fees.

Banks may charge a transaction fee for wire transfers.

If deposit is being made through a joint account, other joint account holders also need to complete the basic identity verification

Step 1. Enter the deposit page
Path: 1. Wallet -> 2. Deposit -> Bank wire transfer
Check the beneficiary bank information for USD wire transfers



Step 2. Transfer USD to your WhaleFin account
Send USD to your WhaleFin account via your verified bank account.
Please fill in the 8-digit identification code in the "Remark" section of your wire transfer instructions.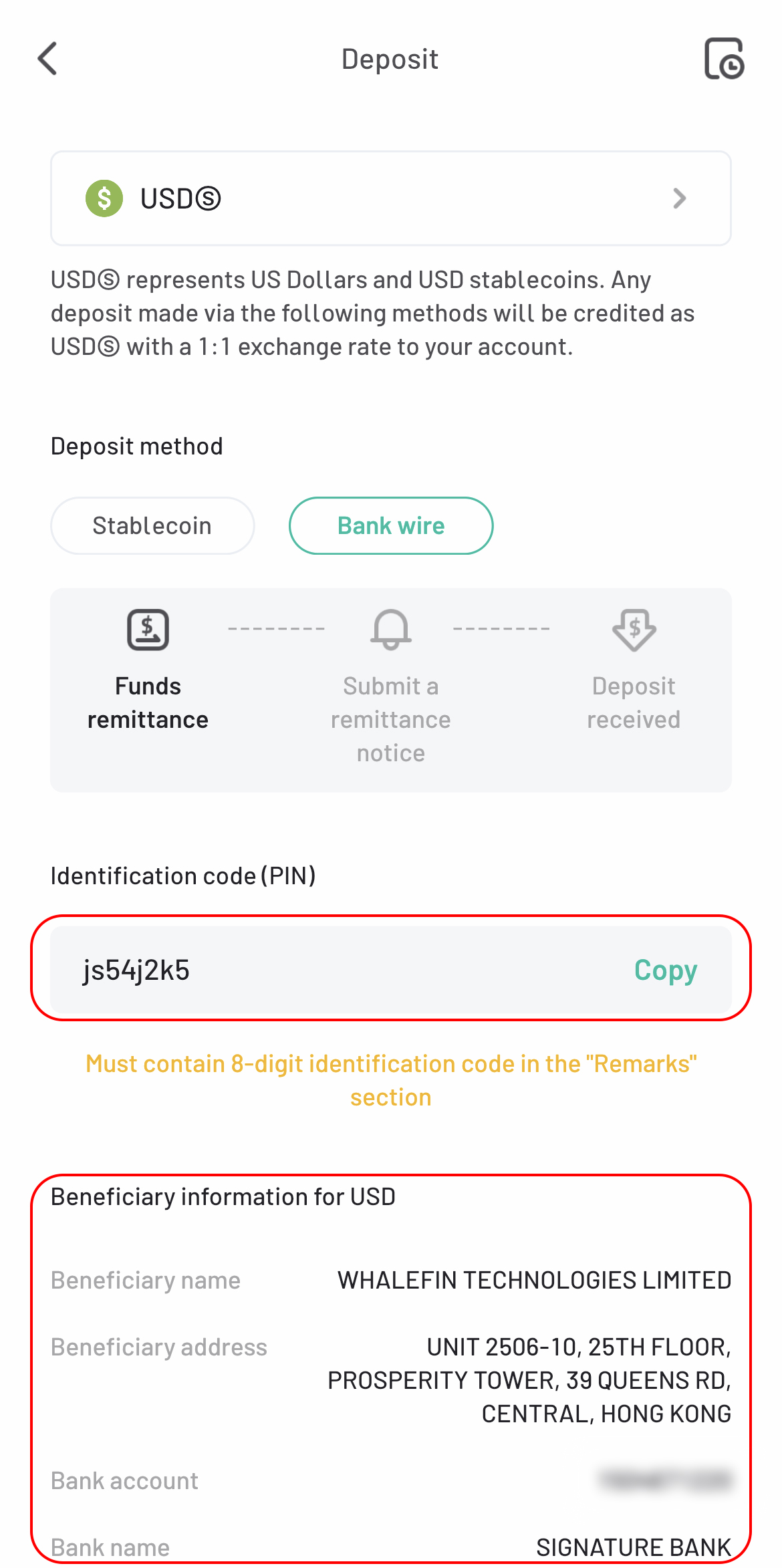 Step 3. Submit a remittance notice
① Go back to [Deposit] and click on [Funds transferred. Notify WhaleFin.] to submit the remittance notice.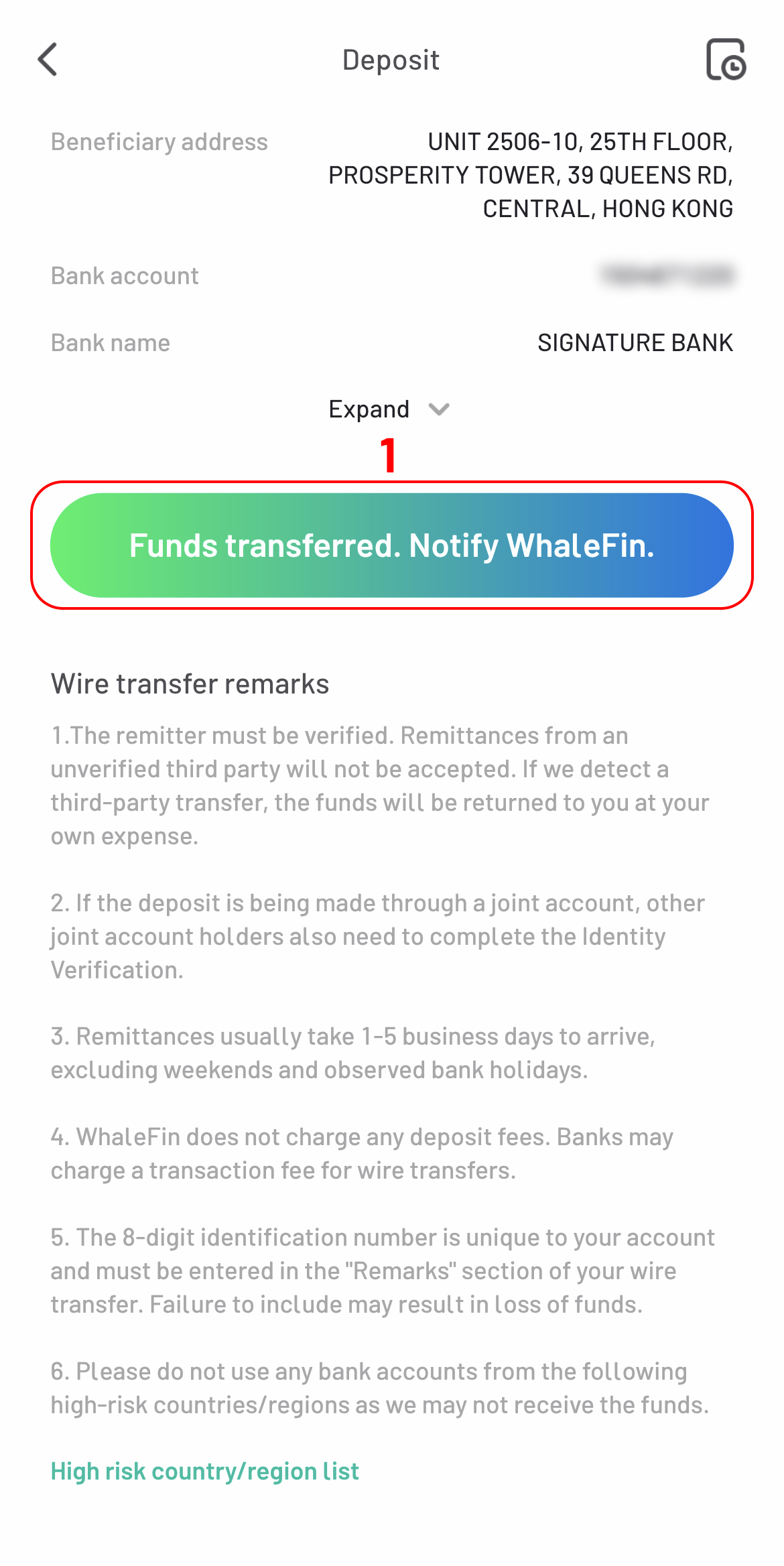 ② Fill in your remittance amount, your bank account number and the bank's country/region, etc.

③ Upload proof of remittance. The image(s) should contain your full remittance details.
Step 4. Receive deposit
Check your remittance progress in [App -> Wallet -> Deposit -> History]. You will receive a confirmation notice upon receipt.